Our team of professionals
Meet the team of doctors, nursing staff and Support Staff at Papamoa Beach Family Practice.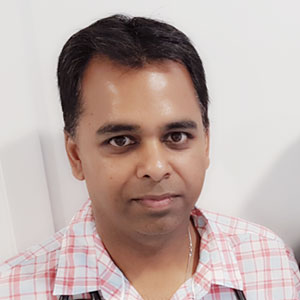 Vishad Chathury
Doctor
MBChB (SA), FRNZCGP (NZ), Dip Anaesthetic (SA)
Certificate of Dermoscopy (Aust,) Dip of Skin Cancer of Medicine and Surgery (Aust), Skin Cancer College Australasia accredited Doctor, Advance plus (highest) accreditation with WBOP PHO skin cancer surgery scheme.
I am originally from South Africa. My wife and I emigrated to New Zealand in 2002. We have three young children who were born in New Zealand. I enjoy playing squash, soccer, tennis and cricket.
I enjoy the diversity of General Practice and the contact with people that General Practice brings. I am humbled and privileged to be part of patients lives helping them to stay well and get through tough times.
I have special interest in early detection of skin cancer (dermoscope), skin cancer surgery, musculoskeletal medicines, including joint injections, men's health, children's health, care of the elderly and healthy living.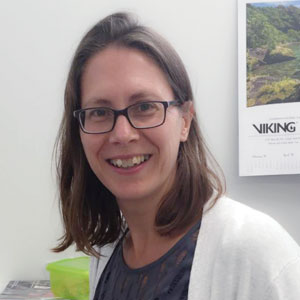 Tessa Stewart
Doctor
Originally from England, I qualified from University College London in 1995. I attained membership of the Royal College of General Practice in 2002 and fellowship of the Royal New Zealand College of General Practice in 2012. As part of my training to become a GP, I worked in the hospital system in both England and Australia. I joined the team here in 2006 and became a partner in 2008.
I enjoy all aspects of general practice, especially the diversity that this brings, including the management of chronic conditions e.g diabetes, hypertension, mental health, women's and children's health.
I came to New Zealand with my husband and eldest child Angus in 2002. In 2004 I had my youngest child Emma. I love spending time with my family, going for runs with my dog, and playing squash.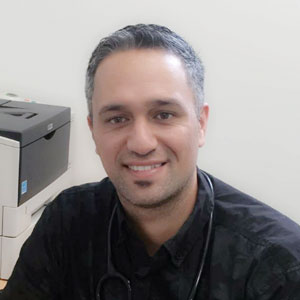 William Moss
Doctor
Kia ora, my name is William but most people call me willy. I was born and bred here in Tauranga, and I take great privilege in calling Papamoa my home. I graduated from Otago Medical School in 2004, spending the next 5 years in the hospital system. In 2009, I deciding to leave the hospital for a life of work in the community, choosing to undertake vocational training as both a GP and a Urgent care physician.

I was awarded fellowship to the Royal New Zealand College of General Practice in 2012, and am currently in the final stages to then be considered for fellowship to the Royal New Zealand College of Urgent Care.
I enjoy all aspects of both General Practice and Urgent Care medicine, but have a special interest in the diagnosis and treatment of skin cancer, including the use of Dermoscopy and Local Flap Surgery.
I have completed a number of the post graduate training courses offered through the Skin cancer college of Australasia, and in 2014 became an accredited skin cancer doctor, as well as achieving advanced accreditation with the Western BOP PHO minor surgery scheme. I am also an affiliated provider for Southern Cross for skin cancer(* – only from skinspots).
I also have a special interest in sports and musculoskeletal medicine, having completed the Post Graduate Diploma in Sports Medicine in 2014. In particular, I have a keen interest in the diagnosis and treatment of common joint and tendon injuries, as well as the management of simple fractures.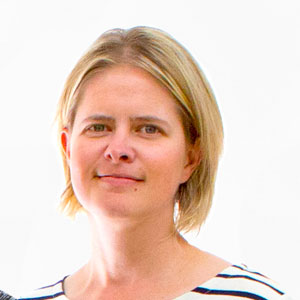 Maryke Griessel
Doctor
I qualified in 2001 at Otago, and have been a fellow of the NZ College of General Practitioners since 2009.
I joined the team at the start of 2015. Originally South African, I graduated from Otago and have been practicing in general practice in the South Waikato and the Bay of Plenty over the last 10 years. My young family and the outdoors are my passions outside work hours.
I endeavor to practice patient centered medicine and enjoy getting to know families. I look forward to working with my team to provide continuity of care.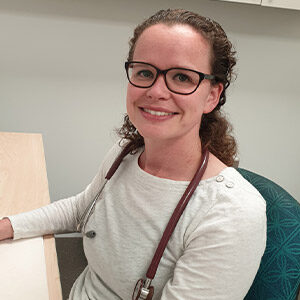 Sabrina Van den Berg
Doctor
Hallo, my name is Sabrina. I'm so excited to become part of the Papamoa Beach community with my husband, my 6-year-old daughter Sarah, and my 4 and 1-year-old sons Sam and Thomas.
I was born and raised in the Netherlands, obtained my medical degree from the University of Utrecht in 2011, and became a family doctor in 2016. I met my husband Chad in his home country of Malawi during one of my rotations, and we have travelled all around since then. After a 3 year adventure in Canada, we are ready to settle down in New Zealand.
I love working as a family doctor in the community because every workday brings something new, diverse and exciting and the opportunity to work together with patients and their families to improve all aspects of health. My special interests are palliative and preventative care.
I'm honoured to become part of the team and thank God for the chance to learn and grow further in this lovely community.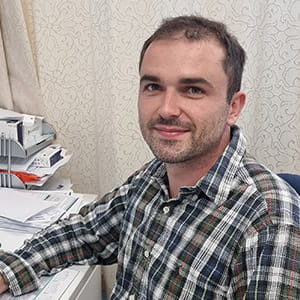 William Brown
Doctor
Hello. My name is William, but I prefer Will. I grew up in rural Scotland and completed medical school in Aberdeen before working in England. I travelled to New Zealand as a medical student in 2013 and have returned no less than three times. I have enjoyed working in Rotorua, Tauranga, Whakatane and Kawerau. I spent most of my time in Emergency Departments and mental health teams. I have settled in Papamoa and enjoy working in family practice. I will also be training in urgent care to keep my acute medicine skills up. When I am not at work, I enjoy the beach and being outdoors with my fiance and our spaniel Max.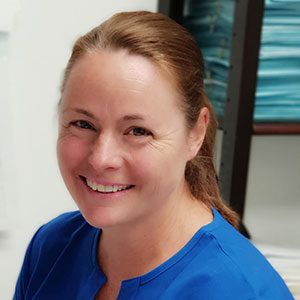 Sandy
Nurse Manager
Hi, I have moved down to the Bay of Plenty with my family, from Tuakau where I worked in the local practice for over 14 years. Prior to that, I worked at Auckland Hospital on the Vascular Ward and the assessment and planning unit.
I love working in General Practice with all the diversity it brings.
I have a special interest in wound management, emergency care, chronic care (diabetes, respiratory, heart, women's health, palliative care and travel immunisations.
Outside of work I enjoy spending time with my family, a large variety of sports, reading and catching up with friends.
See you in the practice sometime, Sandy.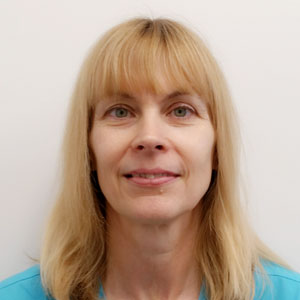 Gael Hancock
Nurse
I emigrated to NZ in 2012 from Belfast, Northern Ireland with my Kiwi husband. I commenced my nurse training in Belfast City Hospital in 1984, then continued my career in the Royal Victoria Hospital Belfast.
I have special interests in skin surgery, ophthalmology, immunisations and smear taking. In my free time I spend many hours exploring the beautiful golf courses New Zealand has to offer.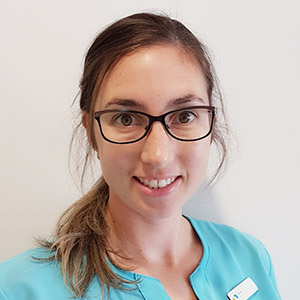 Anna Warnock
Nurse
Hello, my name is Anna Warnock and I qualified as a nurse in 2010. Since graduating I have worked in the area of Orthopaedics. Caring for acute and non-acute patients at both Christchurch and Tauranga Public Hospital. I have recently become a practice nurse and am thoroughly enjoying my new role. As I am new to practice nursing I don't have an area of specialty, but enjoy caring for people of all ages, and have a strong interest in children's health, and wound care management.
Outside of work I enjoy horse riding, fishing, hiking, camping and travelling.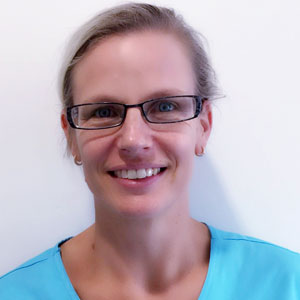 Linda Capes
Nurse
Hello, my name is Linda. I have recently returned to nursing after raising a family in Papamoa for the past ten years. My previous experience includes surgical nursing, post anesthetic care, care for elderly, HDU and Emergency Department nursing both here and in the UK.
Practice nursing at Papamoa Beach Family Practice has combined my interests of family, community and front line health care as well as using skills from my previous experience. I look forward to meeting you.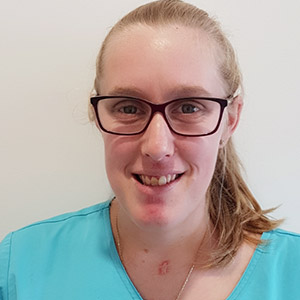 Keri Carter
Nurse
Hello, my name is Keri Carter. I have moved back to Tauranga from Auckland where I was a registered nurse in a large Accident and Medical centre. My special interests are women's and children's health, sexual health and maternity.
Out of work, I enjoy time with my family, baking with children and working through crossword puzzles.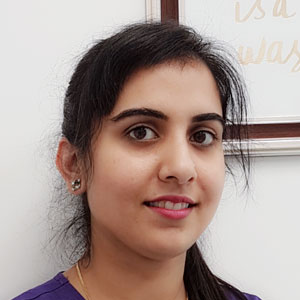 Manjot Kaur
Kia Ora. My name is Manjot Kaur. I belong to Punjab (India). I have been working in health care for the last two and half years. I've been working at Papamoa Beach Family Practice for the last year. I work closely with all the doctors, nurses and reception staff. Part of my role consists of:
Translating from Punjabi, Hindi and English
Organizing minor surgery
Assisting pre and post-surgery care
Supporting a healthy lifestyle when living with diabetes
New patients checks
I am currently undergoing in house training to become a minor skin surgery assistant.
I work from Mon-Fri. After work, on weekends, I love to spend time with my family.

ਸਤਿ ਸ਼੍ਰੀ  ਅਕਾਲ ਜੀ,
ਮੇਰਾ ਨਾਮ ਮਨਜੋਤ ਕੌਰ ਹੈ। ਮੈਂ ਪੰਜਾਬ(ਭਾਰਤ) ਨਾਲ ਸਬੰਧਤ ਹਾਂ। ਮੈਂ ਸਿਹਤ ਵਿਭਾਗ ਵਿਚ ਪਿਛਲੇ ਢਾਈ ਸਾਲ ਤੋਂ ਕੰਮ ਕਰ ਰਹੀ ਹਾਂ। Papamoa Beach Family Practice ਤੇ ਪਿਛਲੇ ਇੱਕ ਸਾਲ ਤੋਂ ਪੰਜਾਬੀ ਕਮਿਊਨਿਟੀ ਦੀ ਮਦਦ ਕਰ ਰਹੀ ਹਾਂ। ਮੈਂ ਸਾਰੇ ਡਾਕਟਰਾਂ , ਨਰਸਾਂ ਤੇ ਰਿਸੈਪਸ਼ਨਿਸਟ ਨਾਲ ਮਿਲਕੇ ਕੰਮ ਕਰਦੀ ਹਾਂ। ਮੈਂ ਹੇਠ ਲਿਖੇ ਕੰਮਾਂ ਵਿਚ ਮਦਦ ਕਰਦੀ ਹਾਂ :
ਪੰਜਾਬੀ, ਹਿੰਦੀ ਅਤੇ ਅੰਗਰੇਜ਼ੀ ਭਾਸ਼ਾ ਵਿੱਚ ਗਲ ਕਰਨਾ
ਛੋਟੀਆਂ ਸਰਜਰੀਆਂ ਦਾ ਪ੍ਰਬੰਧ ਕਰਨਾ
ਸਰਜਰੀ ਤੋਂ ਪਹਿਲਾ ਤੇ ਬਾਅਦ  ਦੀ ਦੇਖਭਾਲ
ਸ਼ੂਗਰ ਦੇ ਮਰੀਜ਼ਾ ਨੂੰ ਸਿਹਤਮੰਦ ਜੀਵਨ ਸ਼ੈਲੀ ਦੇ ਸੁਝਾਅ
ਨਵੇਂ ਮਰੀਜ਼ਾ ਦਾ ਚੈੱਕਅਪ
ਛੋਟੀਆਂ ਸਰਜਰੀਆਂ ਦੋਰਾਨ ਮਦਦ ਕਰਵਾਉਣ ਦੀ ਟਰੇਨਿੰਗ ਚਲ ਰਹੀ ਹੈ ।
ਮੈਂ ਸੋਮਵਾਰ ਤੋ ਸ਼ੂਕਰਵਾਰ ਇਥੇ ਕੰਮ ਕਰਦੀ ਹਾਂ । ਤੁਸੀਂ ਇਸ ਨੰਬਰ ਤੇ ਸੰਪਰਕ ਕਰ ਸਕਦੇ ਹੋ- 07 542 1104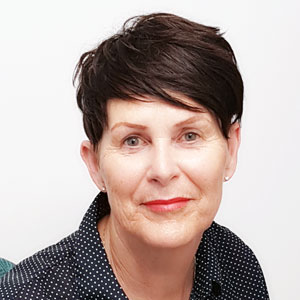 Robynne Klatt
Practice Manager
Kia Ora, my name is Robynne Klatt.  To most of you  I am a familiar face at Papamoa Beach Family Practice having worked here for 14 years.
I thoroughly enjoy my role as Practice Manager with its many rewards and challenges. I look forward to seeing you here and welcoming new people to our medical centre. Please ask to see me if you have a special request or concern.  My door is always open.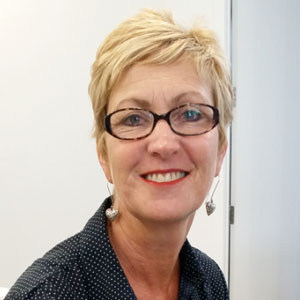 Jude Storrie
Receptionist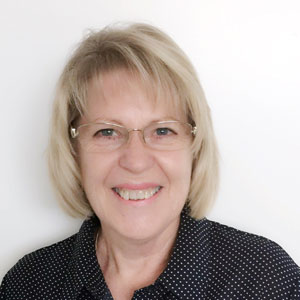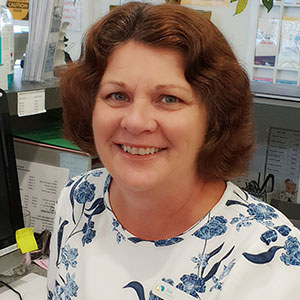 Deb Nagel
Receptionist